I grew up during the rise of PC gaming in the 90s and stuck with it well into adulthood. So, it's safe to say I have nearly 30 years of "office chair" experience. I can also confidently say in those two-plus decades, the ratio of comfortable to uncomfortable chairs has been wildly misproportioned. Maybe it's been my body, as a slightly bulky individual with terrible posture, but every chair I've owned, be it luxury plush leather or lower-end gaming, has left me living off heat packs and the dream of something better. Then I was offered the opportunity to explore a brand I'd been eyeing up for a while but hadn't pulled the trigger on yet.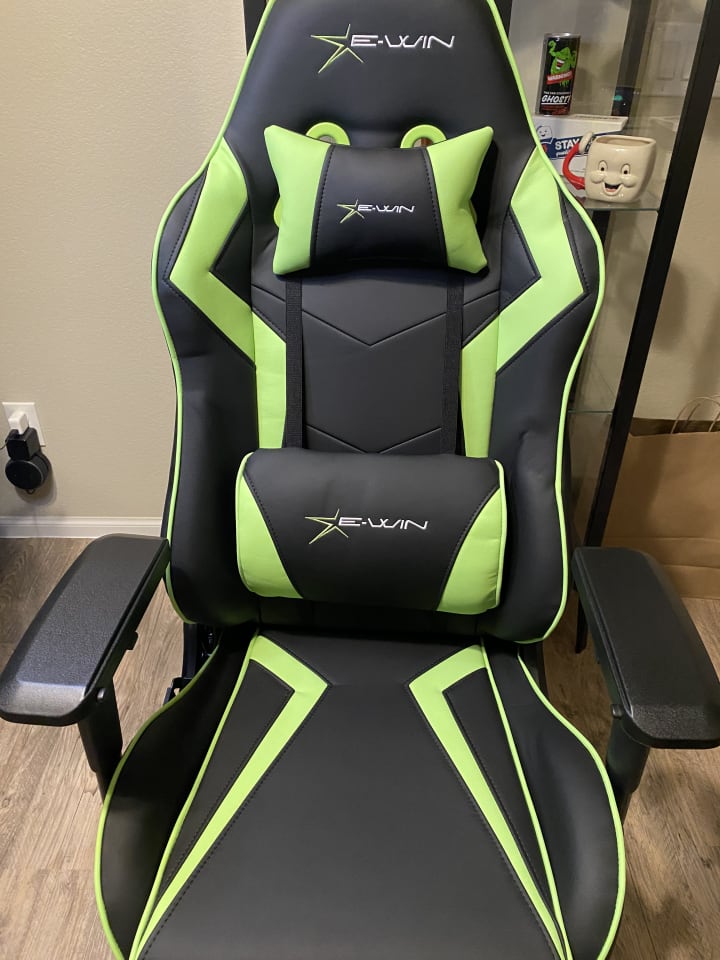 EwinRacing gaming chairs have long been on my radar, but the last time I replaced my most recent disaster-on-wheels, I opted for a budget-friendly option – a green MUZII gaming chair. It served its purpose for a short spell, but wear and tear were evident within the first six months and discomfort didn't take long to set in. Before I even sat in the Ewin Champion Series gaming chair, which sports a vibrant lime green I tend to gravitate toward, I could see the difference between the two.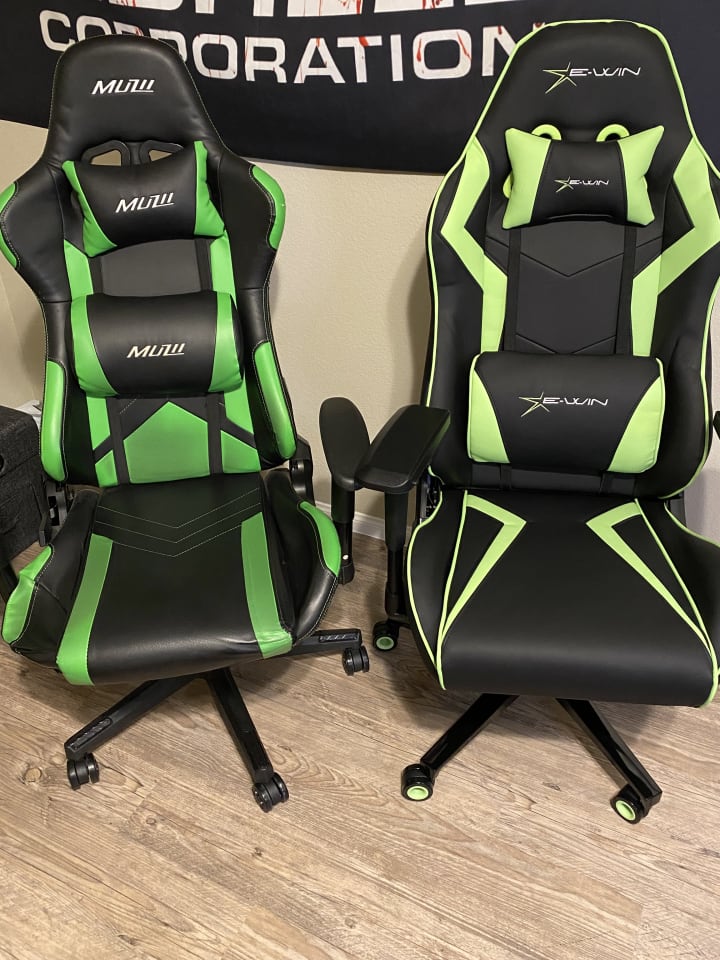 Right out of the box, EwinRacing's Champion Series chair already looks like a beast. Everything was packed with the product in mind, and nothing was missing or damaged. The chair is so easy to put together that I'd say it took about the same time to unpack that it did to finish. You don't have to fish for screws as they're already where they're needed to secure each durable piece. Sure, it seems strange to have to completely undo a screw just to put it back seconds later, but I appreciated not having to dig for hardware.
EwinRacing's build is drastically better than any chair I've owned, with a metal five-star wheelbase and metal frame, durable polyurethane casters (sporting a matching green wheel center), and "high density separated foaming" throughout the backrest, seat, and included pillows. When set next to the MUZII, the heavy-duty gaming chair was noticeably bulkier with what must be at least double the padding. This leads to a slighter higher seat and broader backing, which posed a minor problem when it came to adjusting at my desk. However, it wasn't the chair that was the issue. It was the terrible posture I had grown accustomed to. Set at the right angle – and you have between 85 to 155 degrees to choose from – the EwinRacing chair promotes better alignment and has me sitting upright rather than slouching. My chair sits at a straight 90 degrees, and it has done wonders for any lower back pain I'd been having recently.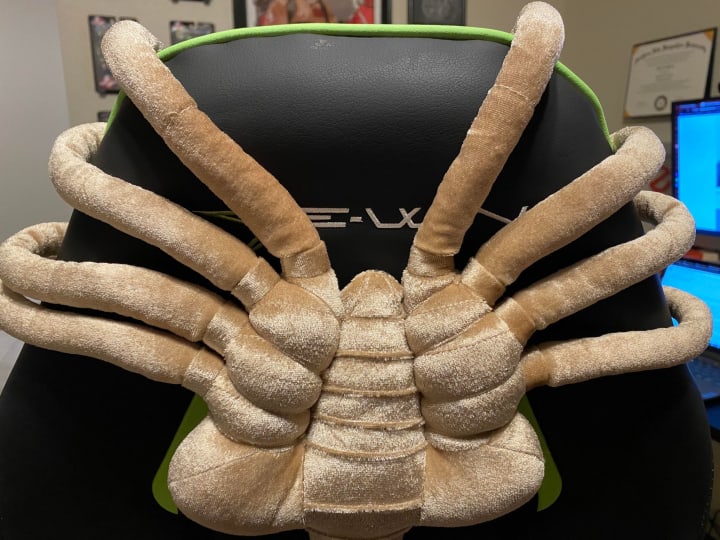 The Champion Series chair features multiple points of adjustment, some you'll find on most chairs. The back angle and height adjustment are smooth and function well, allowing you to customize your comfort on the fly. There's also a standard tilt lock that keeps you from leaning back and falling asleep – which you're bound to do. What I didn't expect were the 4D armrests. Sure, the surprisingly soft but firm rests can be raised or lowered as needed, but they can also be extended forward and shifted outward to best fit most body types. It sounds like a small addition, but when you spend hours in a chair, you'll come to appreciate those little touches.
One point of contention I've been having – and really the only so far – has been the headrest pillow. It's not positioned properly. Okay, maybe I'd also put a little extra padding in the lumbar support pillow, but it at least lands where it's supposed to. The headrest is pretty low, and with the chair's design, there's no good way to prop it up. At 5'10", the pillow comes up to the middle of my neck. And it's too recessed back to really provide any neck support.
With the luck I've had with chairs, I really expected to have way more to say about how EwinRacing could improve its Champion Series heavy-duty gaming chair, but this is one of the best green gaming chairs I've used. There's plenty of support, I'm not lacking in lounging angles, my arms are always resting comfortably, my back is well supported, and the overall look and build are well above what I'm used to.
Want to jump into a Champion Series chair or any of EwinRacing's line of comfortable gaming chairs? Do so with 20% off using code "HauntedPixel."